Yes, They Think We Are Great!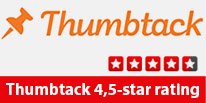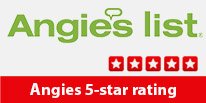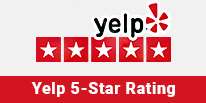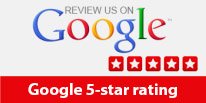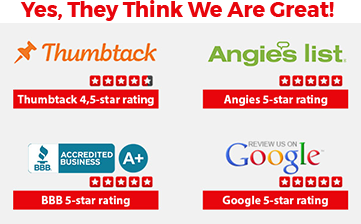 Amana Appliance Repair Houston
If you're looking for reliable and high-quality Amana appliance repair services in Houston, look no further than Authorized Repair. Our team of skilled technicians is trained to handle a wide range of Amana appliance repairs, from stoves and dishwashers to refrigerators and dryers. We are an authorized repair service and are committed to providing top-notch service to our customers.
Why Choose Authorized Repair for Your Amana Appliance Repairs?
Expertise: Our technicians are highly skilled and knowledgeable in repairing all types of Amana appliances. We stay up-to-date with the latest technology and techniques to ensure that we can provide the best possible service to our customers.
Convenience: We offer same-day service and flexible scheduling options to accommodate your busy schedule. We also provide a 2-hour service window so that you don't have to wait around all day for us to arrive.
Affordability: We offer competitive pricing on all of our Amana appliance repair services. We also provide upfront pricing with no hidden fees, so you know exactly what to expect before we start the job.
Warranty: All of our repairs come with a 90-day warranty on parts and labor, so you can have peace of mind knowing that your Amana appliance is in good hands.
Common Problems with Amana Appliances
Amana Stove Repair
Burner won't heat
Oven won't heat
Stove won't turn on
Gas smell
Amana Dishwasher Repair
Dishwasher won't start
Dishwasher won't fill with water
Dishwasher won't drain
Dishwasher leaves dishes dirty
Amana Refrigerator Repair
Refrigerator won't cool
Refrigerator is noisy
Refrigerator is leaking water
Ice maker won't make ice
Amana Dryer Repair
Dryer won't start
Dryer won't heat
Dryer is making strange noises
Dryer takes too long to dry clothes
Amana Range Repair
Burner won't heat
Oven won't heat
Range won't turn on
Gas smell
If you're experiencing any of these issues or other problems with your Amana appliance, contact us today for fast and reliable repair services. Our friendly customer service team is available to answer any questions you may have and to schedule your appointment.
Don't trust your Amana appliance repairs to just anyone. Choose the experts at Authorized Repair for the best possible service in Houston. Call us or fill out our online form to schedule your appointment today!